September 18, 2010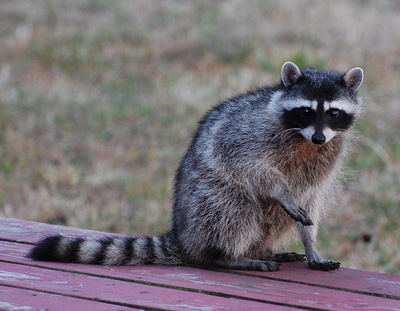 "Oh, please. Are you seriously going to make the French horns play that??"

…about the music
Hornless here.
I get lots of visitors at my door, but few are as cute as this one, who, along with some family members, figured out quite a while ago that at the end of each day there's still some birdseed left on the deck railing.
Personally, I just think he's hanging around, hoping for an autograph. After all, I'm now officially a celebrity on this island, having unexpectedly stumbled across myself (ouch!) in Frommer's Vancouver Island, the Gulf Islands & the San Juan Islands.
What a hoot! Gotta get those 8 x 10 glossies ready…
But first, more birdseed!