Why this blog?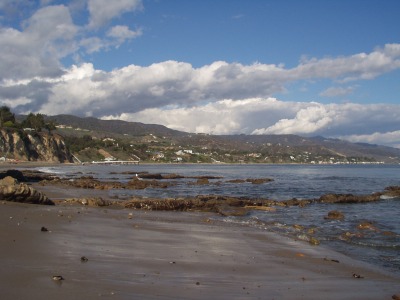 This, above, is why.
I live in a heartbreakingly beautiful part of the planet, and I want to share this joy.
I want to give others glimpses of my ocean-oriented life with glimpses of the music that results from it. A somewhat different sort of offering. A photosonic, or pixelsonic blog!
Living in extraordinary California locations in Malibu (that's Paradise Cove, above), on a sailboat in Santa Barbara (below is the view from our slip in the harbor on a hazy day), and currently in the San Juan Islands (below), I'm deeply appreciative of the beauty that surrounds me. I want you to be able to sense it visually, and hear what drifts through my head as I experience these places.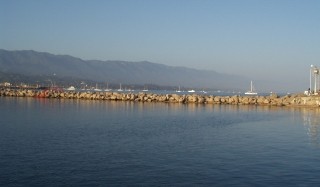 Notes from the Kelp: a double entendre that sums up my life right now. These kelp-strewn waters are a fine place to discover sounds, and the plant itself even looks like music: the round, water-filled bladders that float the long stalks look like noteheads, and their leaves look like the notes'… stems. Too many puns here. All I can say, is that I'll be using this blog-space to share my musical and observational notes with you.


I don't anticipate getting into riveting, pithy discussions here; you'll find my more cogent opinions and musings on the "Essays" page of my website. I view this blog as a simple, informal way to connect with you, and with anyone else who comes by for a snoot-full of cyber-kelp.
If only I could share the wonderful smell!
Thanks for being here.
Alex