August 2, 2010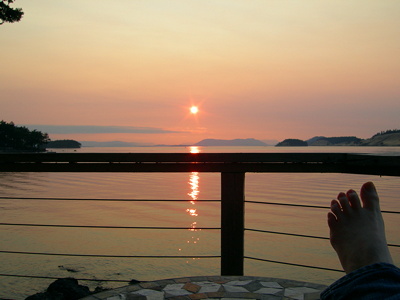 …about the music
Jam for toes.
…but actually, one size fits all.
Greetings from this evening, on the Salish Sea.
1 Comment »
Liked your link to the "better" article.
Nothing to do with your toes in the twilight, but I hate to see a post with no comments.
They seem so lonely.
RSS feed for comments on this post · TrackBack URI
Leave a Comment