April 26, 2006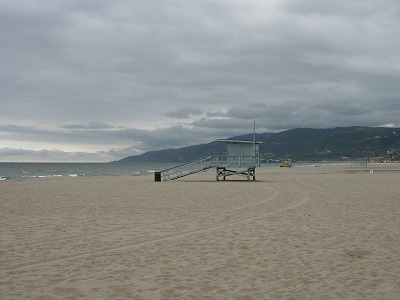 Click on the blue music icon above to hear a movement from my "Piano Suite" titled "For my Father," to accompany the photo I took today of Westward beach during a wintery hour in spring.
I stood here, at this spot, with my late father a very long time ago. He had flown in for a quick visit from New York City, along with luggage he packed in the same apartment in which I grew up. It was a much sunnier day on that mid-1980's afternoon.
This is Westward beach, the far end of better-known Zuma beach and directly around the bluff corner from the beach that leads to where I'm sitting now. If you time it right, at very low tide you can make it all the way around, exiting the coves that define the northern end of the Santa Monica Bay, and finding yourself suddenly facing a different combination of rocks and sand and memories.