November 15, 2008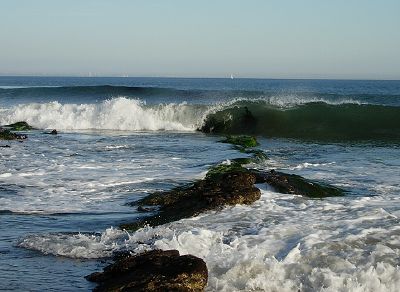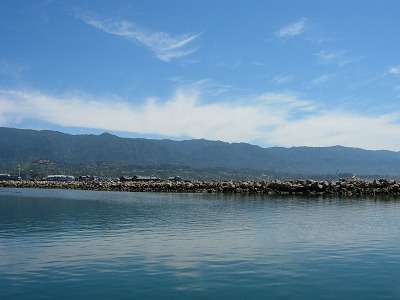 Elegy.
I'm posting watery photos from my life in Malibu and Santa Barbara, to psychically douse the flames that are currently ravaging southern California. The first photo is from my old place at the beach in the Paradise Cove mobile home park, as condolence to the hundreds of people who lost their mobile homes in Sylmar this morning.
Douse the flames.
The second photo was taken from the stern of my sailboat in Santa Barbara a couple of years ago, looking directly into the hills of Montecito, where two of my friends are still waiting to hear whether the home they extensively remodeled with their own hands, sweat and love is still standing among the couple of hundred that are not.
Douse the flames.
And the third photo is an offering of hope. A rainbow over the sea: something in the distance that can't quite be grasped, yet signifies beauty and calm. Like joy in the midst of grief, we can't touch it, but we try to remember that it's there, waiting for us.
Douse the flames. Drench the psyche with hope.