December 4, 2012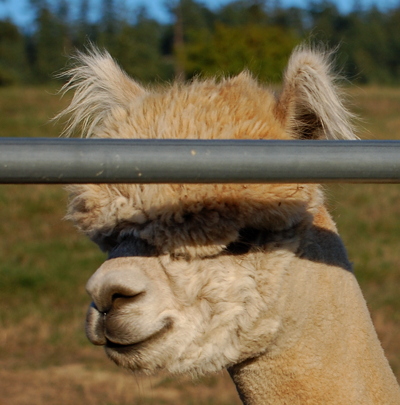 …about the music
Music that sounds anything but alpacaliptic.
It's early December, and the countdown to the end of time has begun in earnest.
Admittedly, it's hard to be too earnest when staring at this adorable face. If it's the last thing I see before the calendar goes "poof," well then, I will have died happy.
With waaaaaaay too many unfinished projects,
but happy.