January 25, 2008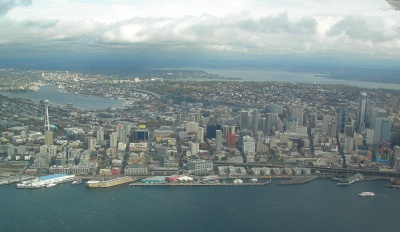 Busy busy busy.
Well, it's off to the big city again for this country bumpkin.There are a slew of contemporary music events in Seattle this weekend and an equally impressive slew of living, breathing composers and musicians taking part in them, many of whom I enjoy seeing, hearing and reading (ah, the newfound blog life. How did we all ever bond before the internet?).
The 8:05 a.m. boat will get me the most scenic part of the way. I'll put my car in the ferry line by 7:20. Which is about 30 minutes later than when I go to bed most nights. This is how you know my level of commitment: a 12 hour internal clock switch in the name of music. Living music, specifically. I adore Mahler and Brahms and Beethoven, but they wouldn't get me to make this trip. My far lesser known peers do.
The thrill of the unknown.
The tribal pull of like-minded spirits.
The after-concert hangs that are just too much fun.
And now you know why I don't suffer from jet lag. I do this sort of thing all too regularly.
I'd nap on the ferry, but as you see in the pix scrolled down this page, it's too beautiful to sleep through.
Love,
Sleepless in Seattle