March 18, 2007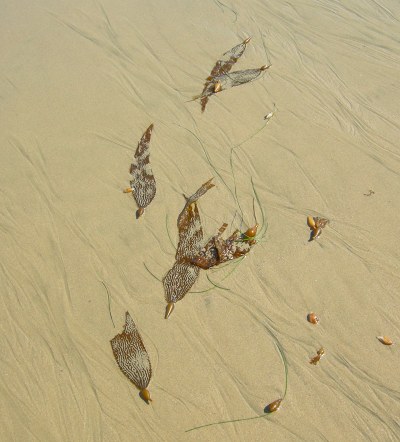 A tuba wafting through the air.
I like the illusion here of the kelp leaves parachuting through the sky in a moderate breeze, gently making their way toward Earth.
I like it when things are not as they appear.
And when things appear as they are not.