O Death, Rock Me Asleep
Anne Boleyn (1501(?)- 1536)

O Death, O Death, rock me asleep,
Bring me to quiet rest,
Let pass my weary guiltless ghost,
Out of my careful breast.

Toll on, thou passing bell,
Ring out my doleful knell,
Let thy sound my death tell,
For I must die,
There is no remedy,
For now I die.

My pains, my pains, who can express?
Alas, they are so strong!
My dolours will not suffer strength,
My life for to prolong.

Toll on, thou passing bell,
Ring out my doleful knell,
Let thy sound my death tell,
For I must die,
There is no remedy,
For now I die.

Alone, alone in prison strong,
I wait my destiny:
Woe worth this cruel hap that I
Must taste this misery!

Toll on, thou passing bell,
Ring out my doleful knell,
Let thy sound my death tell,
For I must die,
There is no remedy,
For now I die.

Farewell, farewell, my pleasures past!
Welcome, my present pain!
I feel my torment so increase,
That life cannot remain.

Cease now, the passing bell,
Rung is my doleful knell,
For the sound my death doth tell,
Lord, pity thou my soul!
Death doth draw nigh,
Sound my end dolefully,
For now I die, I die,
I die.
| | |
| --- | --- |
| Watch the premiere performance, by The Golden Bridge conducted by Suzi Digby on September 7, 2019, at All Saints' Episcopal Church in Beverly Hills, California. | |
THE SCORE
(email Alex for code access)
PERUSAL ONLY; not for performance or duplication.
.pdf file of the SCORE.

8 1/2 x 11; 23 pages including cover and notes.



Stream
Download

The .mp3 stream or high resolution .wav download of the flawless premiere of, O DEATH ROCK ME ASLEEP.

Performed by The Golden Bridge at All Saints' Episcopal Church in Beverly Hills on September 7, 2019, conducted by Suzi Digby.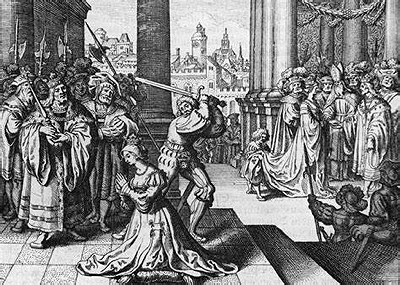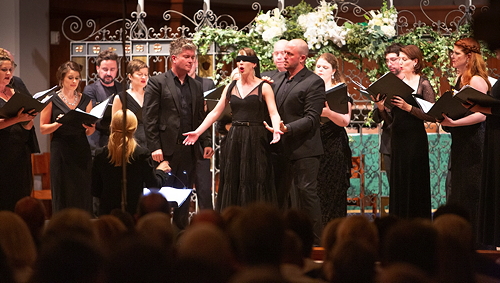 The blindfolded lead alto of The Golden Bridge choir,
nearing the end of, "O Death Rock Me Asleep"
during the premiere performance at All Saints' Episcopal Church
in Beverly Hills, CA, September 7, 2019.
O DEATH ROCK ME ASLEEP (2019)
Alex Shapiro, composer
Text by Anne Boleyn




When Suzi Digby invited me to compose a choral work with a tie to the Golden Age of the English Renaissance, the country's best known composers of that time immediately came to mind: William Byrd, John Dowland, and three Thomases: Tallis, Weelkes, and Morley. In fact, as I further explored the madrigalists of the Tudor period, every name which appeared was that of a man. Women of the time were not deemed worthy to compose, and were thwarted from contributing to the arts. Nonetheless, a great deal of music from that era is credited to "Anonymous," and widely believed to be defiantly penned by women. Seeking a madrigal to serve as my point of departure, I became determined to discover who the English women composers might have been. I was stunned when one name appeared repeatedly: Anne Boleyn, the doomed second wife of King Henry VIII.



Anne was known to be musically literate, and prior to her fateful marriage had traveled through Europe curating a book of madrigals, including some that remain unattributed. One song that scholars agree was likely written by Anne herself is the mournful, "O Death, Rock Me Asleep." The moving piece was written while Anne was imprisoned in the Tower of London in 1536 and awaiting her beheading, as ordered by her brutal husband. With the nefarious help of Thomas Cromwell, Henry invented a long list of unfounded accusations against Anne to result in her conviction and death. He married his third wife, Jane Seymour, just over a week after Anne's slaying.



483 years later, women around the world continue to be heinously murdered by men and by barbaric governments:



In 2019, Bangladeshi Nusrat Jahan Rafi was doused with kerosene and burned to death, for reporting sexual harassment.



In 2019, Iranian lawyer Nasrin Sotoudeh was sentenced to 38 years in prison and an easily lethal 148 lashes, for defending women's right to remove their hijab.



In 2019, in countries around the world controlled by Islamist extremists enforcing the harshest interpretations of Sharia penal codes including Syria, Iran, Afghanistan, Pakistan, Mali, Somalia, Brunei, and the United Arab Emirates, women accused of everything from adultery to possessing a cell phone are buried in a hole in the ground and stoned to death.



And in countries like Saudi Arabia and India, women are still beheaded.



483 years later, not nearly enough has changed. As I pondered a reflection on the music of the Elizabethan Period, how fitting that the composer who inspired me was the murdered mother of Queen Elizabeth I herself. The world was a much smaller place in 1536, and I doubt Anne would have ever guessed that a 21st century woman on a small island five thousand miles from London would take her plaintive words and music deeply to heart, and use them to remind audiences that there is much work yet to be done.

Alex Shapiro
San Juan Island, WA.
August 2019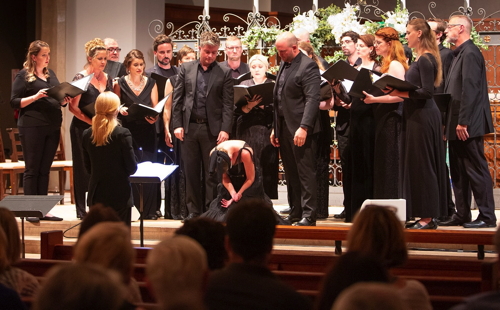 The final moments.
From the very start of composing this piece I've imaged a small amount of theatrics to accompany it and further move the audience:

I've noted toward the end of the score as the drumming begins, that the alto soloist steps forward and is blindfolded by one of the men in the choir. The alto soloist (and perhaps all of the women) then kneel, as the men hover over them menacingly, shouting the final words of "cruel," "misery," "torment," and "death." In the final moments as the women chant the prayer "Receive my soul, O Lord have pity on my soul," the blindfolded soloist slowly raises her arms out to her sides and her head to the sky, in preparation for the abrupt end.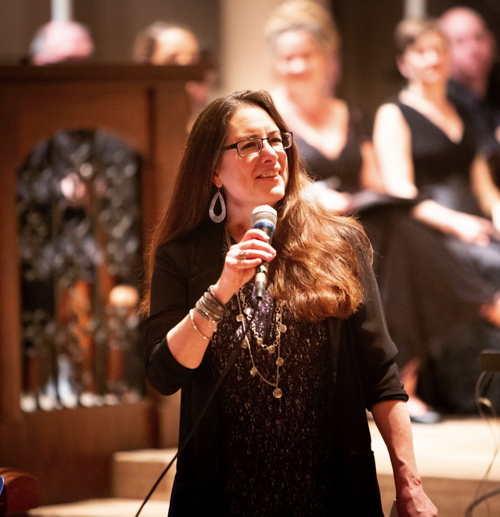 Alex Shapiro introduces "O Death Rock Me Asleep"
at the premiere performance at All Saints' Episcopal Church in Beverly Hills, CA, September 7, 2019.




Click below to hear the frank words she had to say to the audience.
There are at least two early music versions of the Boleyn text. The version that I used as inspiration is this one: https://www.youtube.com/watch?v=VK8WuxD6b2g

"Anne Boleyn's lament, "O death, rock me asleep," performed by soprano Anna Dennis with the Early Music ensemble Voices of Music on their Great Poets concert, January, 2015."

It features a G-B-flat-A ostinato, and I use a version of that motiveó raising the third note an octave- throughout my piece, as Anne's theme.

This video link offers not only a fine performance of the original for soloist and ensemble, but very good background notes on the YouTube page. Click the icons below to download the sheet music and .mid file.
| | |
| --- | --- |
| I also found a different, unattributed musical setting for soloist and 4 voices. It sets the same Boleyn text, but to a different song. Below are the files. | |
| | |
| --- | --- |
| The VERY best way to reach Alex is through email, by clicking here | |
You can also leave a voice message or even a fax at:
(270) 916-0093, and she'll return your call.