Fleas

(Viola and Harpsichord).
Total duration ca. 4 minutes (2012)
Published by Activist Music (ASCAP).
Commissioned in 2012 by Sherwin Abrams, for Kathleen McIntosh.
One movement work. 7 pages, 8.5" x 11".

---

Also available as:

VIVACE, the third movement of
Trio for Clarinet, Violin and Piano

Circus of Fleas

Circus of Fleas is the high-speed three minute scherzo from the third movement of "Trio for Clarinet, Violin and Piano": Vivace.




View page one of the score

Listen to an audio clip
of the Vivace mov't from the Trio

Purchase the score for Fleas

Score and part available from Activist Music
for $20.00 print; $14.00 digital.

Purchase the score to Three Insanities

Score and parts available from Activist Music
for $36.00 print; $25.00 digital.
| | |
| --- | --- |
| Life is short. Fleas are short. This piece is short. And fast. Like fleas. Except that unlike fleas, this piece makes a great encore. Fleas: not so much. So step right up! A duo awaits to amuse you with their amazing antics! No fleas were harmed in the making of this music. | |
Email Alex for the access code
to download a perusal score!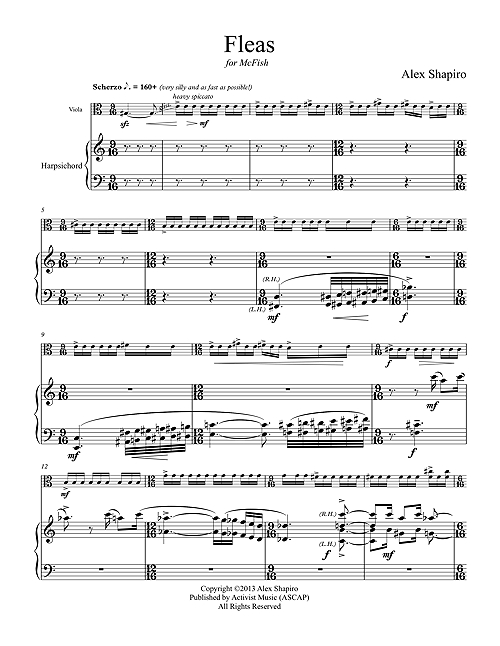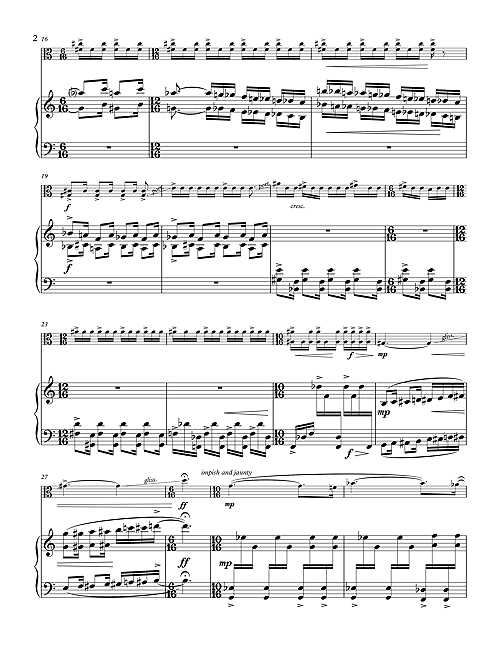 © 2000-2023 by Alex Shapiro. All rights reserved to design and content.