DISTANCED


for symphonic wind band
and pre-recorded soundscape.

From the symphony, SUSPENDED.

Composed by Alex Shapiro.


Grade 4+ and beyond.


2021. Duration ca. 9:00.
Published by Activist Music LLC (ASCAP).

Commissioned by Kappa Kappa Psi, National Band Fraternity, and Tau Beta Sigma, National Band Sorority, for the 2021 National Intercollegiate Band.

Premiered July 13, 2021 at the DeVos Performance Hall in Grand Rapids, Michigan, Dr. Cynthia Johnston Turner, conductor.




DISTANCED is currently available as a digital set of .pdf score and parts. Print sets will become available in the latter part of 2022.



Click here to order from Activist Music

Full set: $200.
Score only: $30.


LICENSES INCLUDED:

Synchronization and mechanical rights are included free of charge for music educators and non-profit ensembles wishing to create a virtual recording and video of this piece, subject to written approval from Ms. Shapiro prior to publicly posting the media.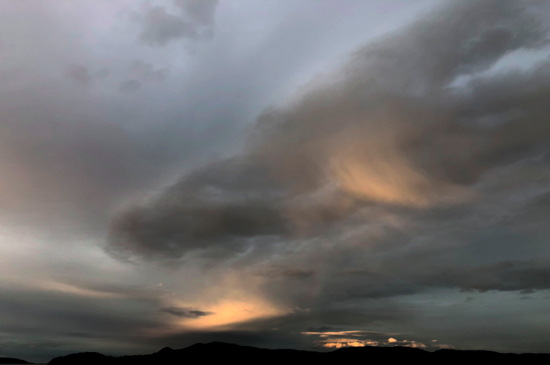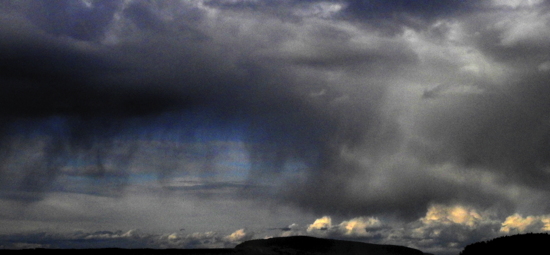 Click here to listen:

Choose either the .mp3 or .WAV (better!).

.mp3

.WAV

DISTANCED
(a stand-alone work that is also the second movement of SUSPENDED):

Listen to the full symphony:
SUSPENDED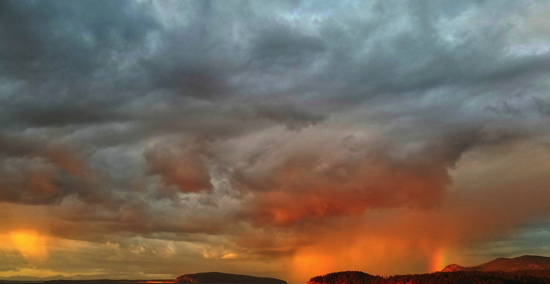 DISTANCED: PERUSAL SCORE
(email Alex for access code)
Not for performance or duplication.
.pdf file of the TRANSPOSED CONDUCTOR SCORE

9 x 12; 21 pages
| | |
| --- | --- |
| CONDUCTOR SCORE | |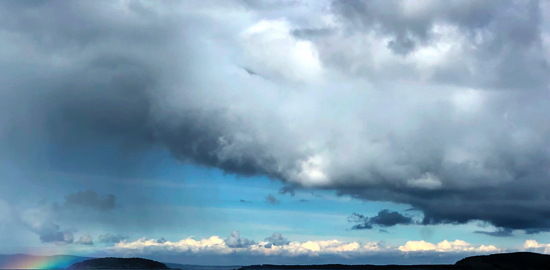 DISTANCED is an anthemic, cathartic unravelling. A meditation. A wail. A plea. Composed as the second movement of SUSPENDED, a symphony for winds, percussion, and pre-recorded soundscape, DISTANCED searches for that which can never be obtained: resolution. Cry with me.
| | |
| --- | --- |
| | |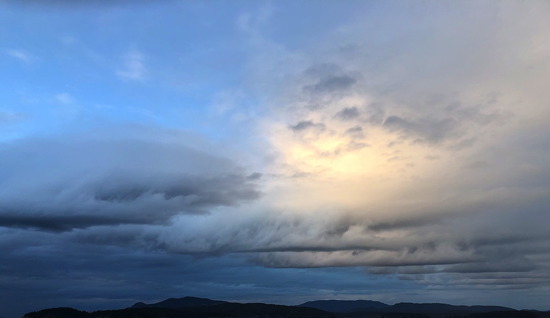 It is essential that the accompaniment track volume is set to be as loud as the ensemble.
Note for all wind players: Should a musician become short of breath on a long tone, they should fade out the note rather than re-attack. This will help maintain a smooth, unified block chord sound. Many notes are doubled in the track and/or with other instruments, so fading out will probably not adversely effect the harmony.
Flutists get to have some fun creating a new sound that Alex came up with when she composed her 2004 flute quartet, BIOPLASM, and subsequently used in her 2014 wind ensemble work LIQUID COMPASS: the "oo-wah" effect! Where noted in the score, the "oo-wah" technique involves an eerie combination of blowing a note across the top of the embouchure and randomly altering fingerings for the note, while vocalizing. Any other musician not playing during these measures is encouraged to vocalize the "oo-wah" as well.
Rather than blow fully across the embouchure, tilt the flute slightly more toward the lips and SING the notated pitch, at any comfortable octave, INTO the hole while creating a breathy flute pitch, and exaggeratedly moving the lips and exaggeratedly saying, "oo-wah," at a slow-to-moderate random tempo. The idea is to hear the fingered pitches as the note is being sung, thus producing a double-timbre that is further distorted by the "oo-wah" intonation. At the same time, randomly alter the fingering of the pitch with closed and open holes, to add further effect to the waves of undulating sound. Be sure to open and close the mouth widely when doing the "oo-wah," and keep the rhythm irregular. An embarrassing but possibly helpful video of Alex demonstrating the "oo-wah" effect can be found on the DISTANCED materials delivery page of her website.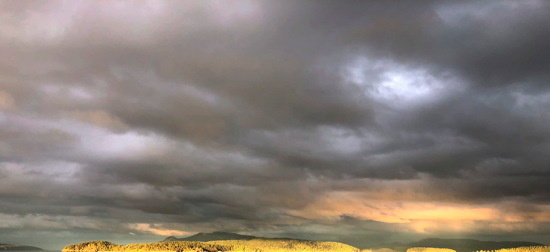 Zoom, Skype, etc. are wonderful tools for affordably bringing Alex into your rehearsal without having to book a plane flight! She has a great time coaching students, and the difference between their musicianship at the beginning of the rehearsal and by the time it ends, is often remarkable.
Alex can tell the ensemble about how the piece they're playing was created and engage them in conversation, and even show them how her digital project studio works! It's also easy to arrange to have her say hello to the audience during a concert, via a custom video. Webhearsals connect musicians to the real person-- and the stories-- behind the notes on the music stands.
The best way to reach Alex Shapiro is through email,
by clicking here

You can also leave a voice message (or even a fax, if anyone faxes anymore) at:
(270) 916-0093.
To see some examples of webhearsals, and the view Alex loves to share from her desk, click here.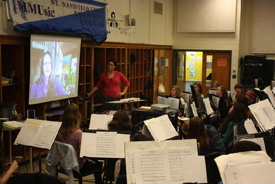 A December 2012 Skypehearsal with Alex in her studio on San Juan Island, and band director Mary Bauer and Mt. Mansfield Union High School in Vermont, rehearsing PAPER CUT.
Alex has written an extensive two-part article about electroacoustic band music and the uses of multimedia in the concert world. The essay, titled The e-Frontier: Music, Multimedia, Education, and Audiences in the Digital World echoes multimedia presentations she has given at the 2013 Midwest Clinic, the 2014 TMEA convention, and countless other seminars, and appears in the June and September 2014 issues of the magazine of the World Association for Symphonic Bands and Ensembles, WASBE World. The pdf is offered here with the very kind permission of the organization.

Click here for the full .pdf file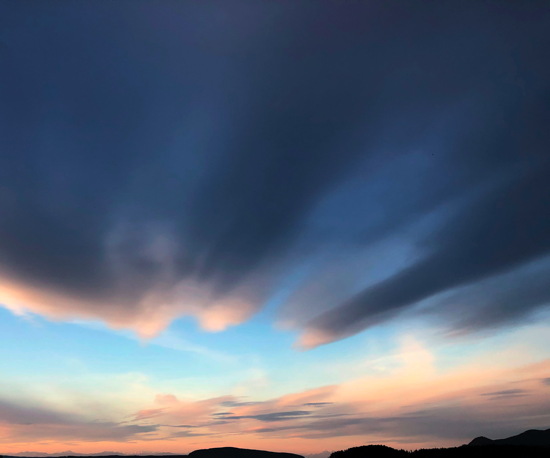 | | |
| --- | --- |
| | DISTANCED is also the second movement of Alex's symphony for winds, percussion and pre-recorded soundscape, SUSPENDED. Click here to read about the work. |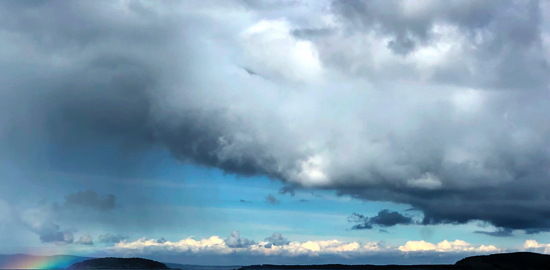 | | |
| --- | --- |
| The VERY best way to reach Alex is through email, by clicking here | |
You can also leave a voice message or a fax at:
(270) 916-0093, and she'll return your call.
All photographs by Alex Shapiro.
There's a lot more Shapiro band music to hear!

Head on over to THIS PAGE for an overview of Alex's wind band pieces. You can listen to each one, read all about it via a link, and if desired, request a free pdf perusal score. Have fun!