Brat
(Alto Saxophone and Piano).
Total duration ca. 2 minutes (2013)
Published by Activist Music (ASCAP).
One movement work.

8

pages, 8.5" x 11".

Premiered in November 2013 in Boise, Idaho,
by Vanessa Sielert, alto saxophone and Kristin Elgersma, piano.

---

Also available for Oboe and Piano.
Also available for Clarinet and Piano.
Also available for Violin and Harpsichord.
Also available for Viola and Harpsichord.
and probably a number of other pairings, too!

---

Related:

BRAT was adapted from SCHERZO, the third movement of Sonata for Piano

Audio clip of Scherzo performed by Beatrix Klein.
Sonata for Piano is featured on Teresa McCollough's Innova Recordings CD,
New American Piano Music (innova 552). Click CD for more info.



__________________

Purchase the score

Score and part available from Activist Music for $25.00 print, $15 digital.

Brat is an encore showpiece that features something rare in concert music: physical comedy! After the two minutes flat in which the duo plays-- and, acts-- "as fast as clownishly possible," the audience may go home thinking that they just went to the circus with the ghosts of Sergei Prokofiev, Bela Bartok and Victor Borge.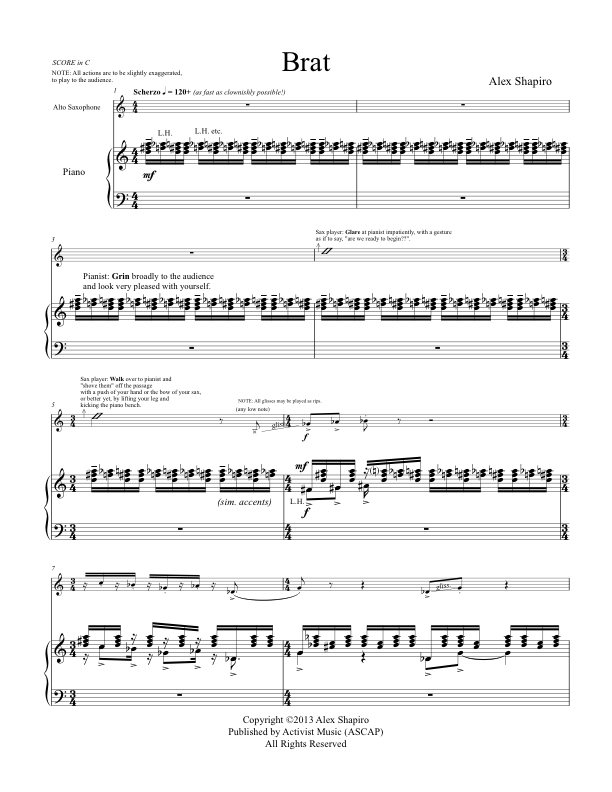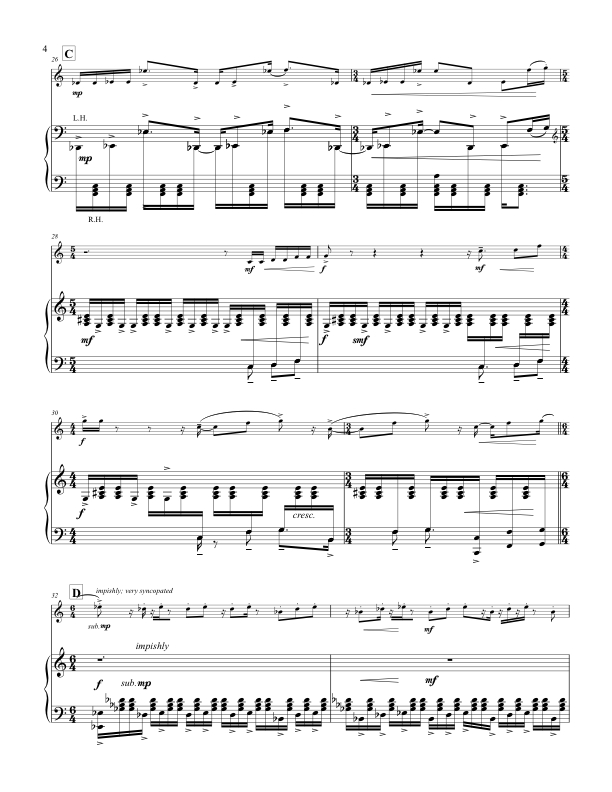 S
© 2000-2018 by Alex Shapiro. All rights reserved to design and content.